Vanilla Vibes lip butter
Regular price

Sale price

Rs. 399.00
Get soft and smooth lips with Vanilla Vibes Lip Butter, made with natural and vegan ingredients like Shea butter, jojoba oil and almond oil for non-sticky, moisturising benefits

Non-greasy
Smooth texture
Nourishing
Soothing aroma
Description

Vanilla vibes lip butter is a vegan, natural lip butter that is perfect for everyday use. It has a delicious vanilla flavour that leaves your lips soft and smooth. It is made from high quality ingredients like Shea butter, jojoba oil, almond oil, etc. that are moisturising and non- sticky.
How to use

Apply with your finger tips for soft and moisturised lips. Use it daily. Apply as often as desired.
Main ingredient

Beeswax, Shea Butter, Fragrance, jojoba oil and almond oil
Warning
Share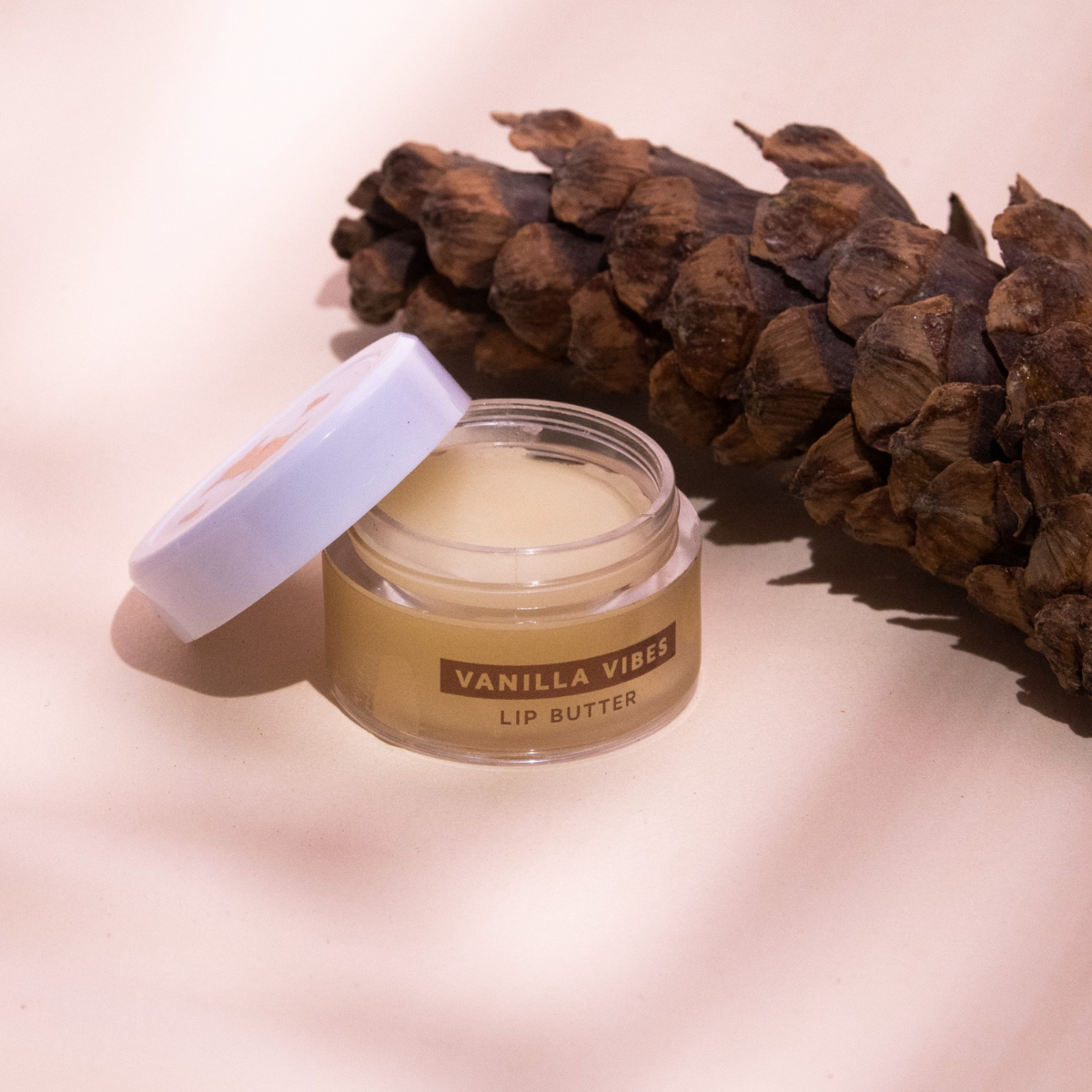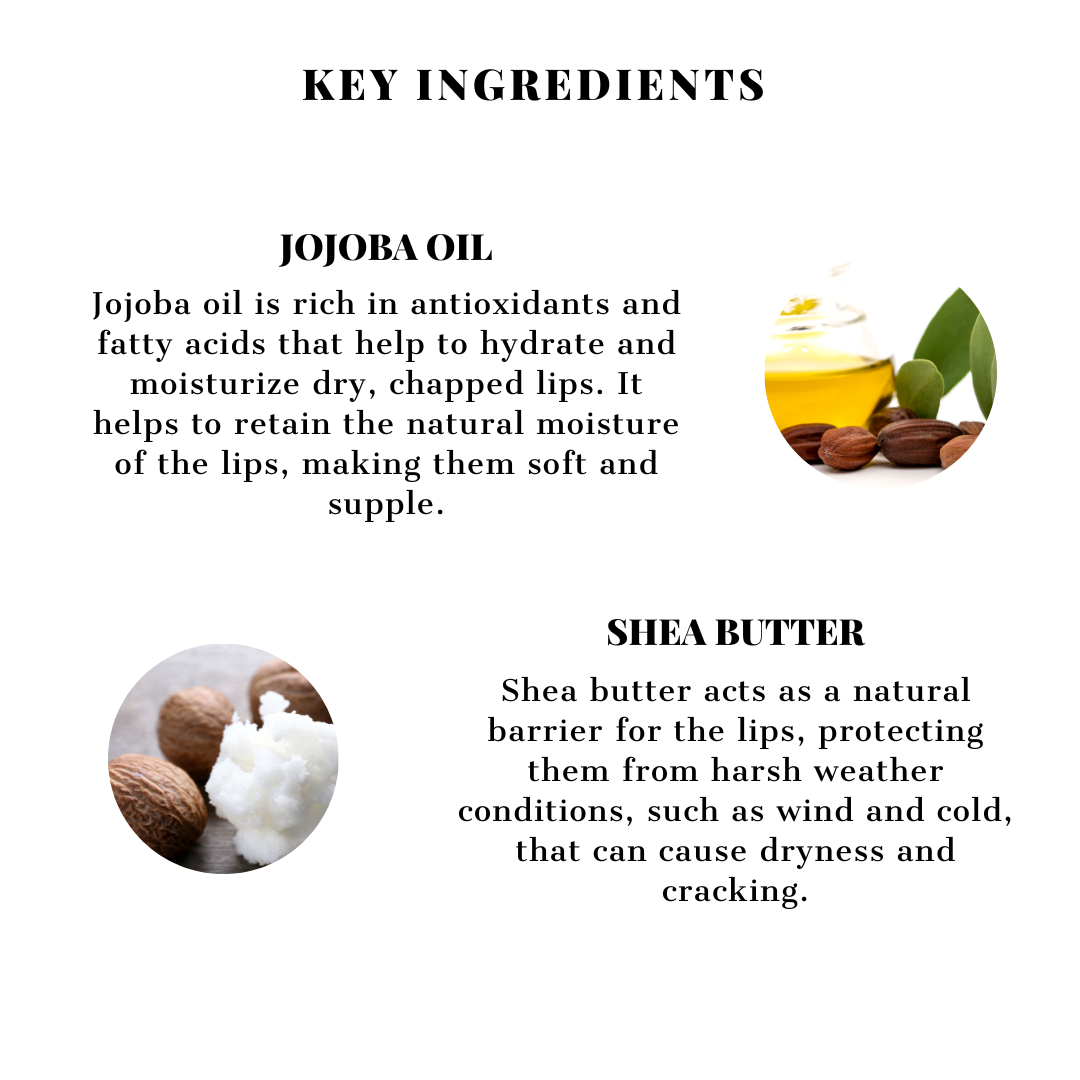 KEY iNGREDIENTS
JOjoba OIL

Jojoba oil is rich in antioxidants and fatty acids that help to hydrate and moisturize dry, chapped lips. It helps to retain the natural moisture of the lips, making them soft and supple.

SHEA BUTTER

Shea butter is a natural moisturizer that is rich in fatty acids and vitamins, making it beneficial for dry and sensitive skin. It also has anti-inflammatory properties that can help soothe irritation and reduce redness, and it may help boost collagen production, leading to firmer and more youthful-looking skin.
Frequently Asked Questions
How is Iris Vanilla Vibes Lip Butter better than a lip balm?

Iris Vanilla Vibes Lip Butter provides a more intensive level of hydration and nourishment than a regular lip balm. Vanilla vibes lip butters are designed to penetrate the deeper layers of the lips and provide intense hydration.
What is the best way to apply Iris Vanilla Vibes Lip Butter?

The best way to apply Iris Vanilla Vibes Lip Butter is to simply apply a small amount to the lips as needed. Gently massage the balm into the lips until it is fully absorbed. Use the lip butter throughout the day for best results.
Are there any side effects associated with using Iris Vanilla Vibes Lip Butter?

No. Iris Vanilla Vibes Lip Butter is a natural product made from natural ingredients, so it is generally considered safe to use and has no known side effects. However, it is important to patch test any new skincare product before use, in case of any potential allergies or adverse reactions.
What are the benefits of using Iris Vanilla Vibes Lip Butter?

The benefits of using Iris Vanilla Vibes Lip Butter include moisturised and protected lips, as well as improved texture and tone. It can also help to reduce inflammation, soothe the lips, and provide a pleasant vanilla scent.